Ten Units of LPG Semi-trailers Were successfully Delivered
2021-01-09 61
On August 14, under the blue sky and white clouds, ten units of new LPG semi-trailers at Gate 2 of CIMC HONGTU factory were ready to go.
These ten units of trailers, which is the largest exported order so far this year, will depart from CIMC HONGTU, cross the border, be sent to the customer located in Southeast Asia.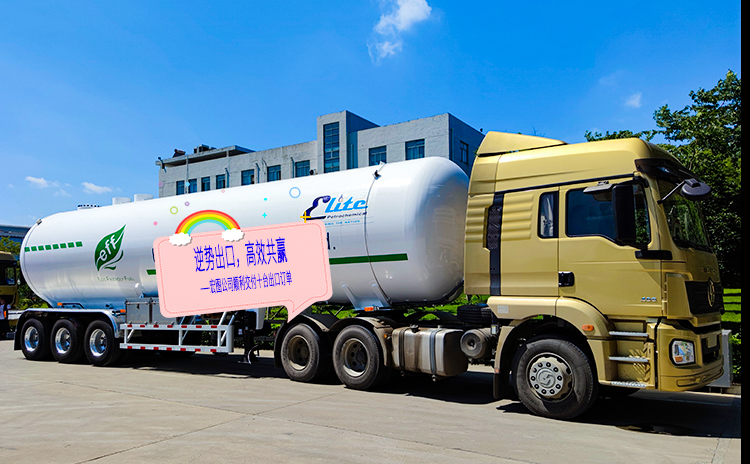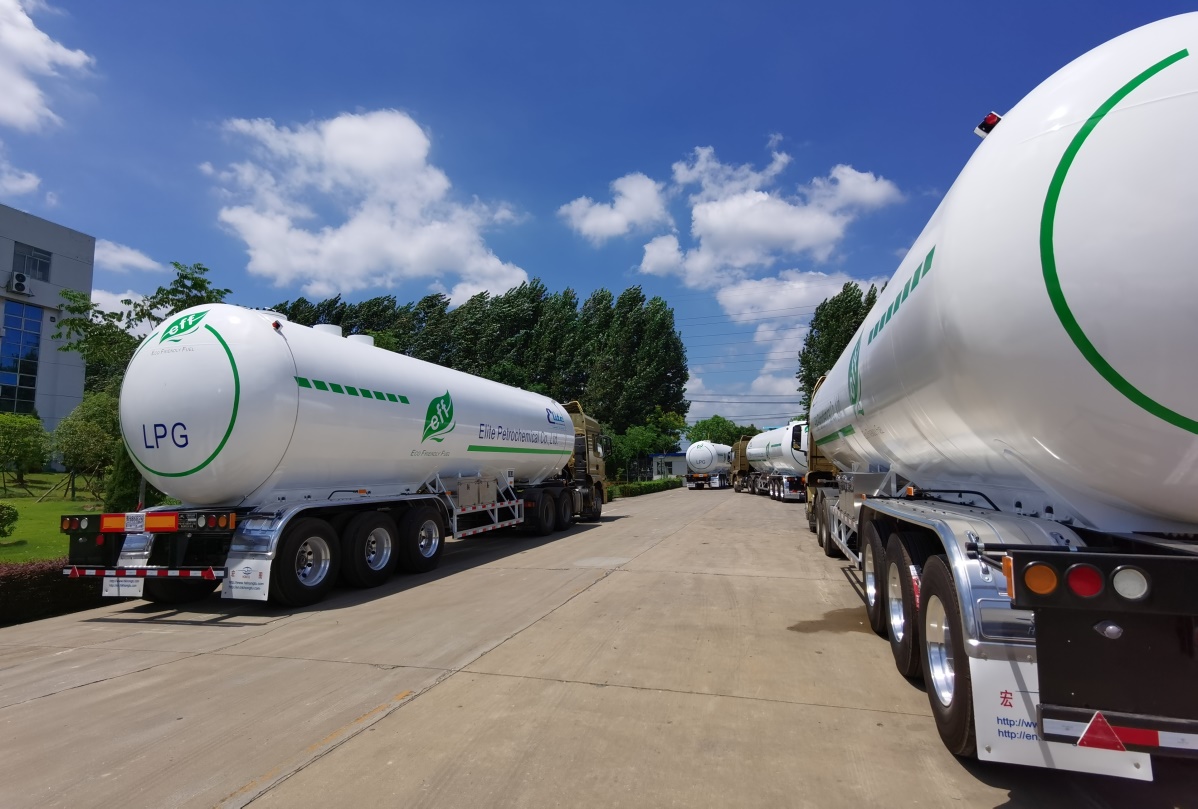 More than half of year 2020 has passed and all walks of life are experiencing a challenge. The domestic economy is starting to recover after the pandemic has eased. However, the pandemic abroad remains severe and the economic situation is still not optimistic. HONGTU's international business is also facing a difficult situation as a result of the pandemic. Most flights are suspended and mobility of the people are blocked. Although there has been some improvement, there are still many business that cannot be carried out! The export contract is particularly valuable at this time.
At the beginning of June, the International Business Division received an online enquiry from a country in Southeast Asia, and attached great importance. In order to match the customer's needs more precisely, the two parties communicated through several internet calls and video conferences, and collected a large amount of local vehicle configuration information, and the company's technicians also participated in the whole process, so as to determine the final configuration. After efficient communication, the two parties reached an agreement in late June and the customer signed the contract for 10 units of LPG semi-trailers, which were manufactured and delivered smoothly by the company's manufacturing department within only one and a half months.
HONTO brand LPG semi-trailers have always had a high market share and brand reputation in Southeast Asia, which is inseparable from the superior quality of products and good after-sales service. We believe that as the situation at domestic and abroad improves, the export business will also fully recover as soon as possible. By then, there will be more LPG semi-trailers made by CIMC HONGTU driving around the world again, contributing to the construction of the countries all around the world.