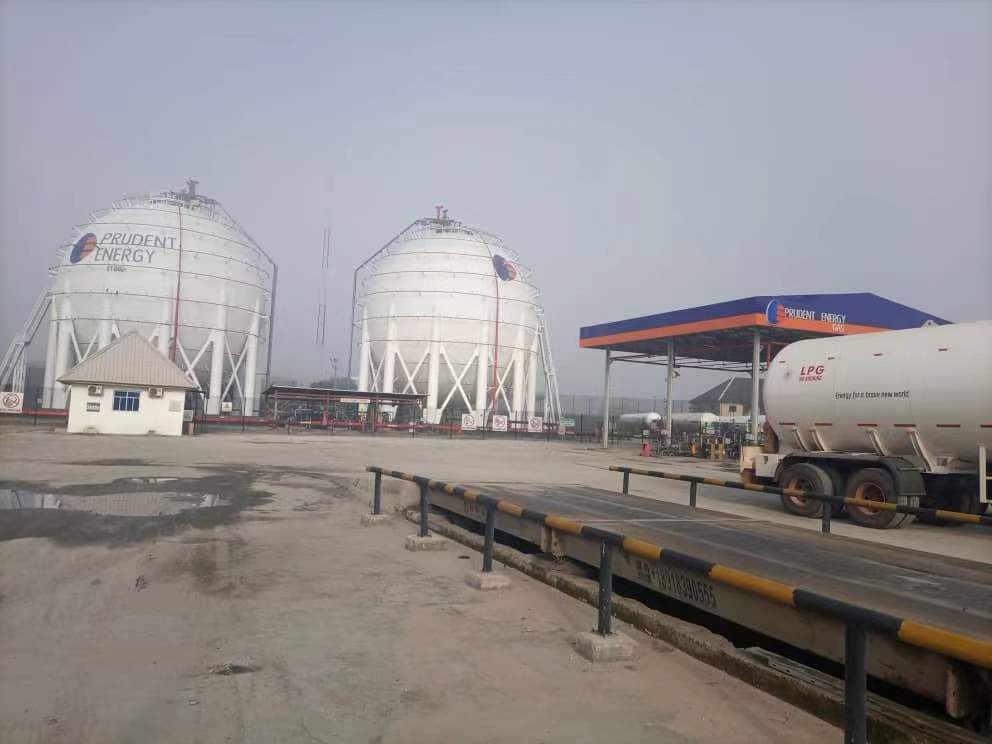 LPG Turnkey Engineering(Engineering)
CIMC HONGTU is capable of independent design, manufacturing and construction in spherical tanks, mounded tanks and pipeline engineering, and can provide EPC turnkey services of petrochemical, natural gas storage and distribution project. CIMC HONGTU successively constructed numbers of engineering projects in Kyrgyzstan, Thailand, Bangladesh, Brunei, Malaysia, Nigeria, Ghana, Maldives, Cambodia, Pakistan, Uzbekistan etc., the products involves LPG spherical tanks, LPG storage and distribution terminals, LPG generation plant and natural gas long-distance transmission pipeline, the total contract amount exceeded 200 million US dollars and the largest spherical tank volume reached up to 10,000m3.

CIMC HONGTU can supply integrated solutions and services by design, fabrication and installation of gas equipment such as LPG/LNG storage stations, LPG/LNG/L- CNG standard filling stations and mother/daughter stations, 500~50,000m3 large flat-bottomed atmospheric pressure cryogenic tanks with accumulation heat insulation.

CIMC HONGTU has strong professional ability of design, fabrication, installation and commissioning of all kinds of towers and tower vessels, and has experience of supply of various low-alloy steel, stainless steel and clad steel tower equipment to numbers of large petrochemical corporations such as SINOPEC Engineering Incorporation (SEI), Luoyang Petrochemical Engineering Corporation Ltd(LPEC), SINOPEC Zhenghai Refining & Chemical Company(SINOPEC ZRCC), China Baowu Steel Group Corporation Limited(BAOWU), Zhejing Yonghe Refrigerant Co., Ltd etc. CIMC HONGTU is also the first enterprise which obtains AA grade certification of tower equipment(stainless steel, carbon steel) in SINOPEC EPEC.

With various pipeline installation qualifications and professional construction teams, CIMC HONGTU can undertake turnkey services of design, procurement, installation and commissioning of natural gas long-distance transmission pipelines, town gas pipeline networks and chemical supporting projects.