The Disaster in Ghana is Merciless,the Love from Hongtu is Unlimited CIMC Hongtu help the reconstruction of Apiate
2022-03-14 45
The Disaster in Ghana is Merciless,the Love from Hongtu is Unlimited CIMC Hongtu help the reconstruction of Apiate
"When one party is in trouble, assistance comes from all directions." It is a traditional virtue of the Chinese nation and also the mutual help principle among members of society and even the world. On March 4, 2022, for helping the post-disaster relief and reconstruction work in Apiate, Jingmen Hongtu Special Aircraft Manufacturing Co.,ltd.(hereinafter called CIMC HONGTU) donated $5000 to the fundraising campaign for the Ghana explosion accident.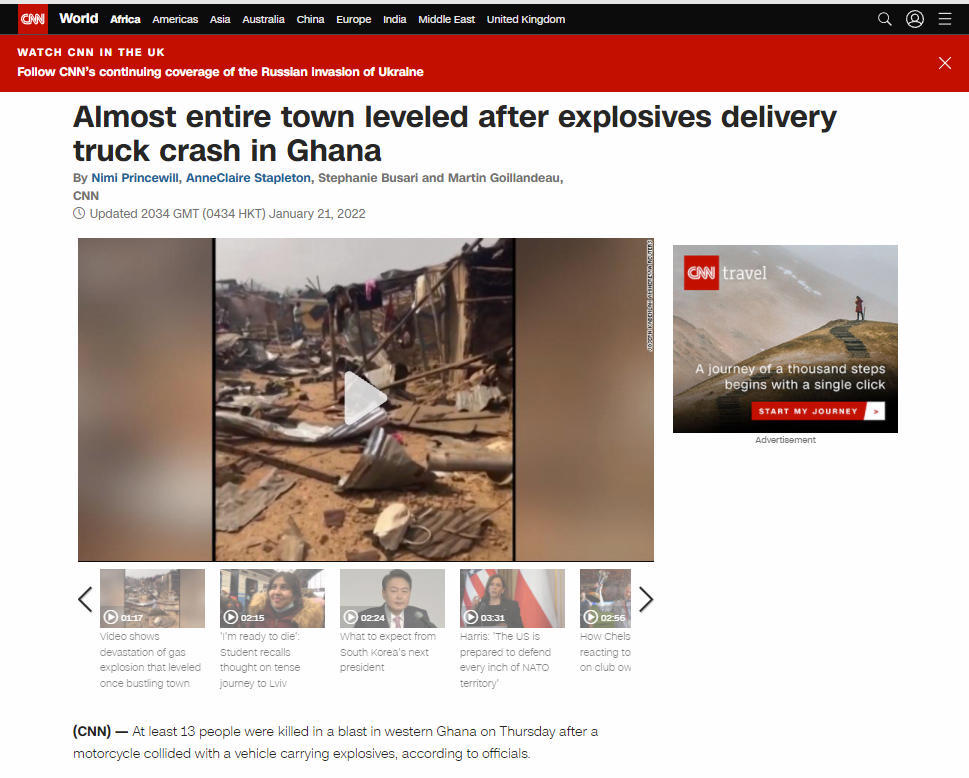 On January 20, 2022, in the town of Apiate near Bogoso, Ghana, a truck carrying mining explosives collided with a motorcycle which veered into the road. The sparks from the collision resulted in a blast. Satellite images of the scene of the accident showed that the explosion left a huge hole, numerous nearby buildings were destroyed, and the Apiate appeared to have been completely leveled. It was a real tragedy for Ghana. According to statistics, 13 people were killed, 59 injured and more than 500 buildings suffered varying degrees of destruction. For the moment, most victims have been rescued and sent to nearby hospitals and clinics for treatment.
After the accident, Genser Energy organized a fundraising campaign, calling on people to lend a helping hand. There are lots of urgent issues. Humanitarian relief shall be carried out at the earliest possible, the plight of victims shall be improved, and the rebuilding of their homes needed help. As the strategic partner of Genser Energy, CIMC Jingmen Hongtu actively responded to the call, hoping to make a contribution to the disaster relief. The funds raised will be used to buy mattresses, blankets, food, sanitary ware and other emergency relief goods to help the victims of the disaster, while helping the reconstruction of Apiate.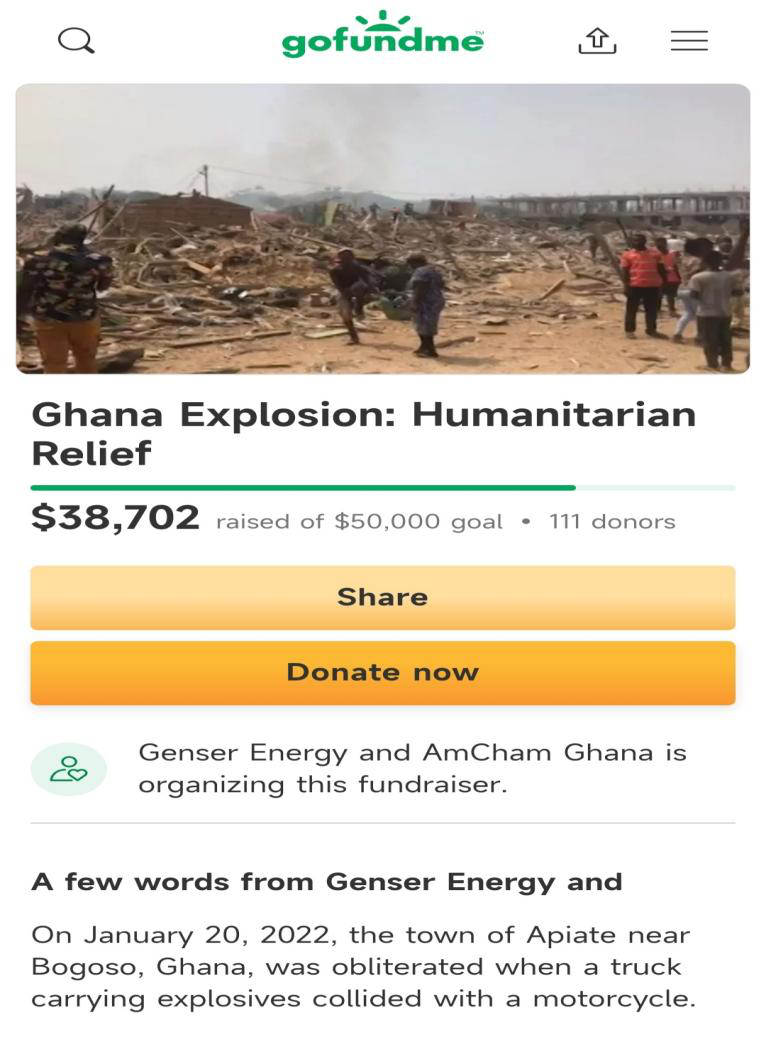 With the goal of becoming "the leading enterprise in high-end hazardous chemical storage&transportation equipment manufacturing in the field of energy and chemical industry", CIMC HONGTU is committed to high-end equipment manufacturing of energy and chemical industry, providing customers with key equipment, engineering services and system solutions for transportation, storage and processing. CIMC HONGTU has contracted to build several LPG and LNG projects in Ghana, making outstanding contributions to promoting the application of clean energy in Ghana. Upon hearing this accident, CIMC HONGTU was brave to assume corporate social responsibility and zealously participated in local community services and public welfare which demonstrated the mission and responsibility of CIMC as an international enterprise.